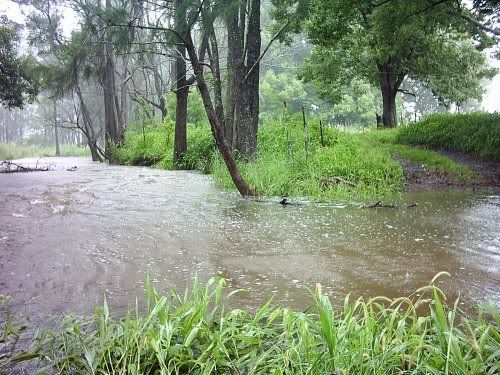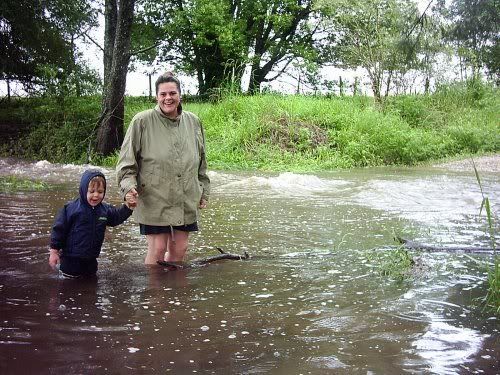 One big reason why we're glad no big doofy thing was planned for NYE this year. Took the photos on NYE at about 3pm, checked on things again about 5:30pm and it was about a foot and a half deeper.
What did suck though was that L&A couldn't get through to have a much needed catch-up and see in the new year ... so unfair. Still had an enjoyable evening with MsA and the monkeyboy and a new years day relaxing on the verandah. Finally the waters went down low enough for me to wade across today and pick up some much needed supplies of milk, chocolate and tobacco. More wet is due over the next few days and there's some subtropical cyclone thing possibly forming off the Queensland coast so we could be landlocked for the next week or so, also means no work but i do have a shit load of stuff to do around this place that i've been neglecting.
Hope everyone had a good NYE whatever they got up to and please send some of that summer heat up north (and east from da rox) so we can enjoy all this water in the creek.